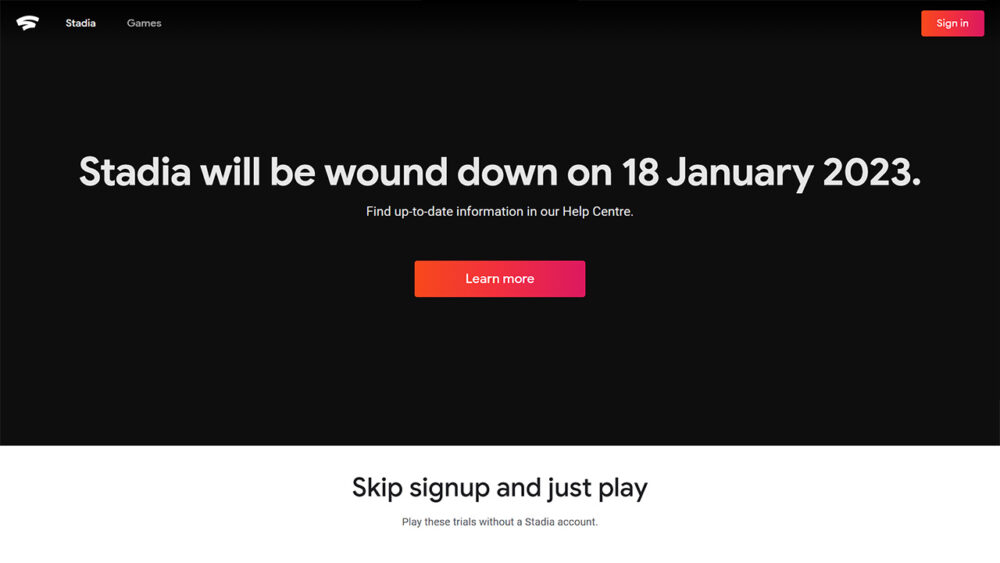 Google has announced it is going to shut down its cloud gaming service Stadia and refund its customers.
Launched in November 2019, Stadia enabled people to stream games from its cloud based platform over the internet. Simply put, the games run on Google servers whilst the footage is streamed to the users device, such as a computer, TV or mobile device.
After nearly three years and having featured many AAA titles, the final end date for Stadia has been set for January 18th, 2023.
Stadia's downfall has been attributed to a lack of "traction with users".
According to Phil Harrison, Vice President and General Manager of Stadia in a Google blog post: "A few years ago, we also launched a consumer gaming service, Stadia. And while Stadia's approach to streaming games for consumers was built on a strong technology foundation, it hasn't gained the traction with users that we expected so we've made the difficult decision to begin winding down our Stadia streaming service".
Refunds and additional information
The plan to end Stadia was announced on September 29th, 2022. Part of the plan includes a mass refund to Stadia customers, starting from November 9th, 2022. Google expects to have the majority of refunds to be completed by January 18th, 2023.
Further information about Stadia's shut down and refunds has been detailed by Google in an FAQ.
Stadia customers can expect a refund on all Stadia hardware purchased through the Google Store and in most cases, will not need to return the equipment.
Regarding software, games and add-on content purchased through the Stadia Store will also receive a refund. Stadia servers will remain online, so users will be able to continue playing the games they've acquired up until the final end date for Stadia. The Stadia Store itself has been closed and all commerce on the Stadia platform, including in-game transactions, has been disabled.
Stadia Pro subscriptions however, will not be refunded, unless they were billed on or after September 29th, 2022 (midnight PST). Pro subscribers who held an active subscription at the time of the announcement, will continue to have access to Pro features and claimed games without further charges during Stadia's shutdown period.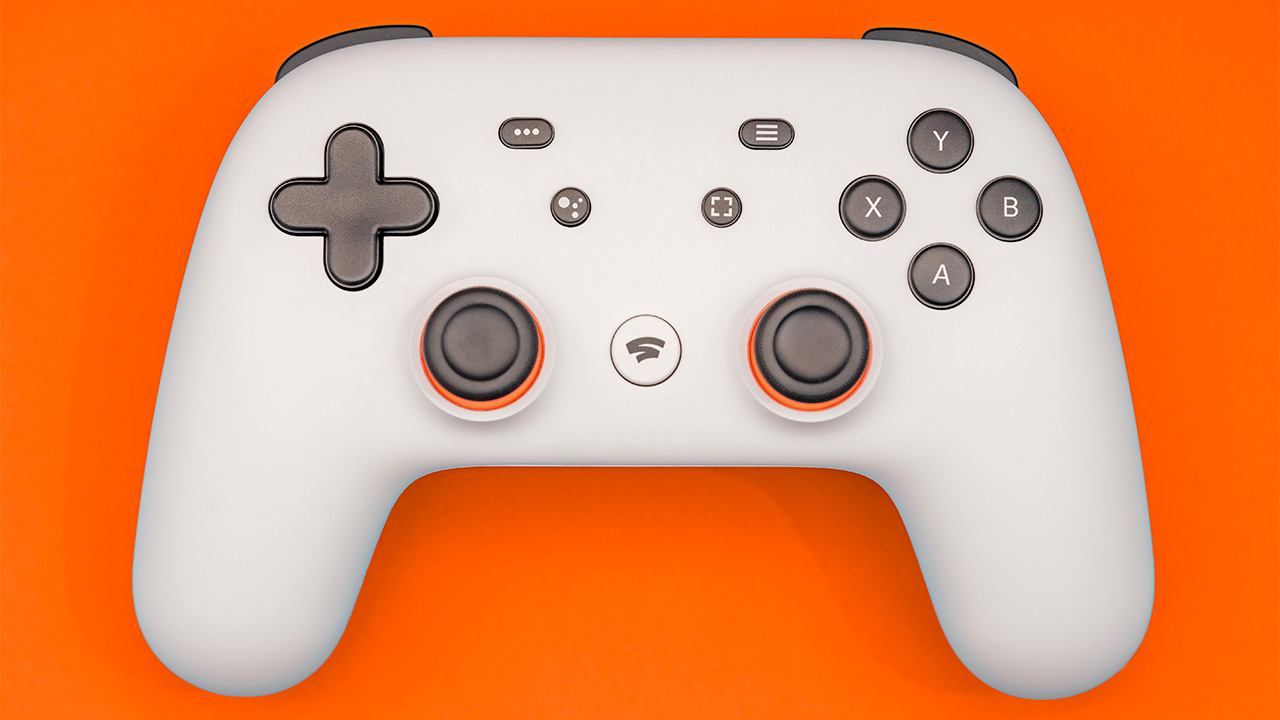 Analysis – Why did Google Stadia fail?
Stadia was no simple project. It was a platform for streaming games, an à la carte games store (specific to platform), it had an optional subscription model and it even had hardware produced specifically for it. Google had created a whole ecosystem for consumers to buy into and it wasn't cheap.
What Phil Harrison said: "hasn't gained the traction with users that we expected", says a lot as to why Stadia has come to an end.
Stadia faced massive competition from well established competitors on every angle. Whether thinking of other cloud gaming platforms, online stores or games systems, Stadia was competing against them all.
Thinking about video game consumers, many would have already bought into other ecosystems – Microsoft's Xbox, Sony's Playstation, PC gaming with Steam or the many other digital distributors. Overall, that's a lot of competition and from some of the biggest names in the world of video games. But even if we focus down to cloud gaming, the big sales point behind Stadia, you'll still find big brands, who have deals with publishers and access to huge libraries of games with major titles – Xbox Game Pass Ultimate (includes Xbox Cloud Gaming), PlayStation Plus Premium (with Cloud Streaming feature), Nvidia's GeForce Now (works with Steam, Epic Games Store, Ubisoft Connect and limited Gog games).
All things considered, Stadia's lack of "traction with users" is not surprising. Though Google is a giant, Stadia was an outsider to the video games community and did not have the publisher deals nor a big enough dedication from enough gamers. Even newcomers could be too easily swayed to other platforms.
On top of this, many people don't necessarily have the broadband speeds to stream video games without lag, not to mention higher rates of inflation in the world are no doubt causing some to reduce their spending.
Also, not to knock Google as a company too much, but Google has been notorious for ending products it produces. If you check out the website Killed by Google, a free and open source list of discontinued Google services, products, devices and apps, you will see over two hundred axed Google projects.
On another note, it will be interesting to see how Amazon does with its cloud gaming platform Luna, currently only available in the US. Although Luna purely follows a subscription based model, whereby users pay for different subscriptions to gain access to catalogs of games, rather than an à la carte store idea, Luna will still be subject to some of the same issues Stadia faced.