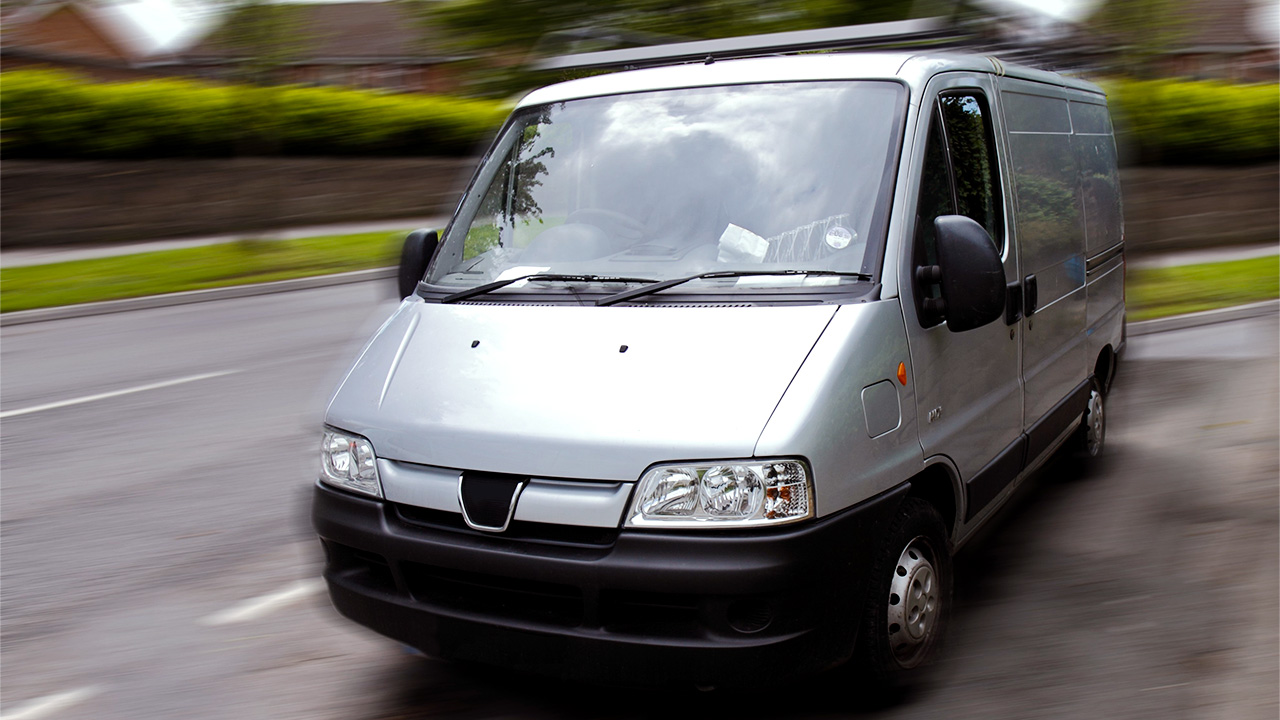 There are tons of "man and van" or "man with a van" services advertised, so much so that it might as well be its own industry. It is a highly competitive market, with a varying range of service levels. Some are registered limited companies or sole traders, whilst others are basically taking odd jobs in a more freelance capacity.
But from a customer's perspective, are man and van services the right choice?
What does a man with a van service do?
The term "Man And Van" or "Man With A Van" is an open concept. Generally, it is exactly as it sounds. You get either one individual or a team that have a van and although what a service may do will vary, they will pretty much move whatever you need them to.
To give you an idea of what I mean, whether it's for personal or commercial, the most common jobs could be moving items from A to B, picking up and dumping general waste or garden waste, moving commercial stock, making deliveries, etc. The concept is not very restrictive and pretty much open to whatever the people running the service want to do.
Before you hire – Some crucial points to consider
There are many reason's one may consider using a man and van service, even over traditional companies dedicated to a specific task. Regardless of if you are already sold on the concept, there are some crucial points you need to consider before hiring such a service.
Are they insured?
From a customer's perspective, if any damages occur during the job, for example your stuff gets broken, then you need to make sure the people you've hired have some sort of insurance a claim can be made against.
Are they legally registered as a waste carrier?
If you are hiring a man and van service to dispose of waste, regardless of what it is, you need to make sure they have a waste carrier's license. Basically, if they don't dump your waste at the appropriate waste disposal center, you will be liable. For example, they could dump your waste in a forest or down a quiet road, which is illegal. If the waste is found and traced back to you (the customer), then you will be liable for the penalty because it's your stuff that's been illegally dumped.
Who does the actual lifting?
This next point may not matter to some, but to others it is quite crucial to consider. Who will do the actual lifting, or in other words, who will load and unload the van, is not as straightforward or upfront as you the customer might believe it to be.
Some man and van services will load and unload their van for you, whereas others are only there to drive the van and will not do any lifting. Then there's the middle ground, where they will expect some assistance from you with the lifting and will drive the van.
It could be an awkward conversation on the phone when hiring, but mostly it will be a sudden peer pressure on you, at the time, after they've turned up to the job.
Unlike a dedicated service (removal companies, waste management, delivery companies, etc), as to who will do the lifting is usually more straightforward, as it is usually expected to be part of the service. Although, I'm sure there are all sorts of stories out there to contradict.
Conclusion – Are man and van services for you?
All things considered, whether a man with a van service is for you, is really down to your personal preference and risk, as is with anything.
You might get more of a friendly small business mentality, instead of a cold big corporation response, but you could just as well get some funny attitude that will put you off entirely.
The biggest issue overall though is trust. Many man and van services are generally small and unknown operations. Anything from an individual to a small team, that could purely exist only as a listing on a website or a social media profile. If something were to happen to your stuff that's being moved, such as damage and theft or, if your waste is illegally dumped, it could be more difficult to hold them accountable.
Small companies or sole traders and big corporations, all of which might look more established are not necessarily more trustworthy, especially as you don't know what the driver or team may get up to, but if something does happen, they can't just disappear as easily, so you can at least have a chance at holding them accountable.
However, regardless of if a man with a van service is unknown or established, when it comes to availability, man and van services may prove to be more flexible than bigger, more expensive services.
Although small businesses in general, when compared to bigger companies, are not necessarily as rigid about when they will do business, man and van services may be more willing to accommodate for last minute, out of the blue jobs. If you are having a worst case scenario happen and can't get your belongings, goods or waste moved and it needs to be done now (for whatever reason), then man and van services may have a higher chance of last minute bookings, especially if they are local.
Of course it is also possible to find other businesses dedicated to one thing as well who will be more flexible. Just remember, every service is different and you will have to enquire.
When it comes to affordability, this is purely down to each individual service. For example, there is a good chance you may get a better price than a moving company for a removal job. But all you can do is enquire, do some research and judge the quoted price vs value for money and the expected quality of service for yourself beforehand.
Where can you find man and van services?
Man and van services are everywhere and there are many different places you can find them.
Search engines in combination with Google My Business or Bing Places have multiple listings for man and van services.
Alternately, Facebook and other social networks such as Twitter and Instagram are a possibility for searching.
Otherwise websites who are dedicated towards a variety of listings are another option, such as:
It's also a good idea to keep an eye on your letterbox for local adverts, as well as any notice boards in local community areas that allow for such listings.