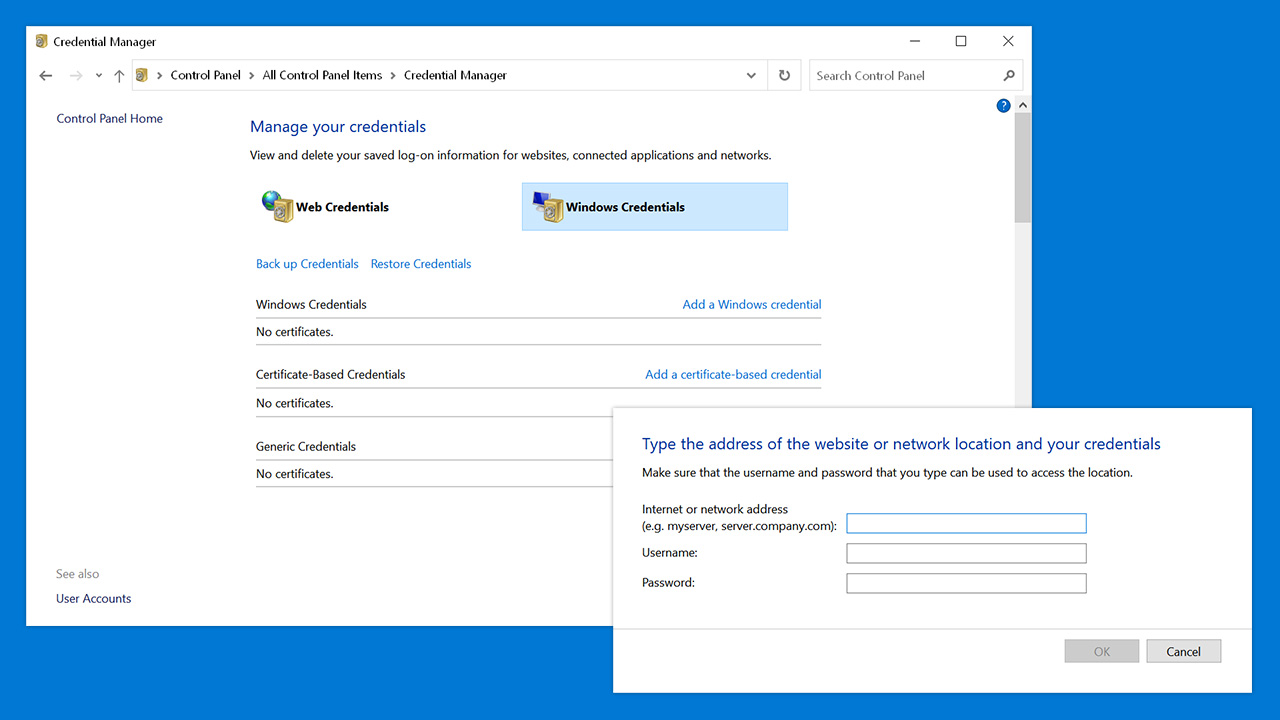 Windows Credential Manager allows users to manage login information stored within their Windows system. It is basically a built-in password manager for Windows.
Such credentials (login information) could be for networks, connected applications or websites (if supported by the browser).
You can use Credential Manager to view, add, edit or delete saved login credentials on a Windows system.
Introduced in Windows 7 and Windows Server 2008 R2 as a Control Panel feature, Credential Manager has continued to be used in Windows 8, 8.1, 10 and 11.
How to find Credential Manager in Windows
There are a couple of ways to access Credential Manager and regardless of which Windows version you are using, any way should work.
Method 01 – Windows Search
You can use Windows Search to search your system for Credential Manager.
All you need to do is type "Credential Manager" into Windows Search and a listing for the application will appear.
Method 02 – Manually navigate to Credential Manager
Alternatively, you can also manually navigate to Credential Manager.
Step 01: Open your "Start Menu" and then go to "All Apps".
Step 02: Under "All Apps" scroll to the start menu folder called "Windows System".
Step 03: Select the "Windows System folder" and then select "Control Panel" – a new window should open.
Step 04: In the Control Panel window you should see a list of various options to click, however the full list may not be visible.
If this is the case, you will need to change the "view by" option located above the list to either "large" or "small" icons to view the full Control Panel list.
Once you have the full list, look through it to find and select the list item called "Credential Manager".
Step 05: You should now be in Credential Manager.