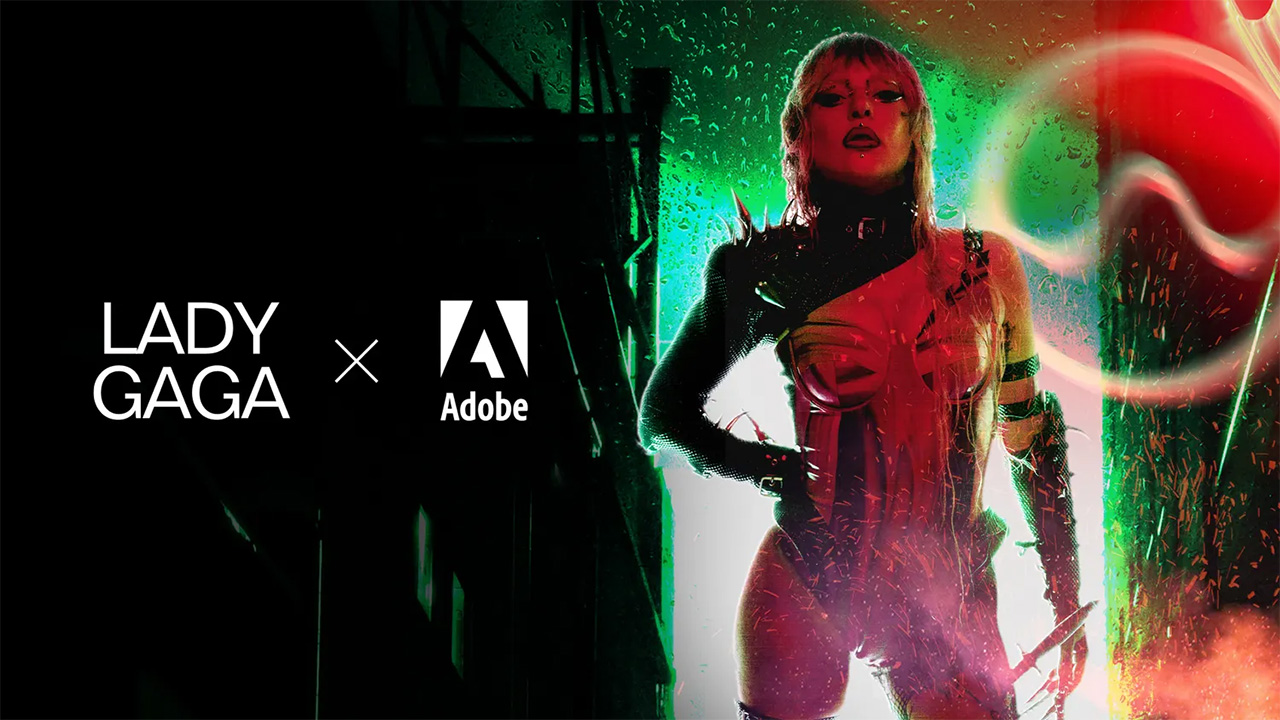 Adobe has announced a new competition based around the Lady Gaga and Ariana Grande song Rain on Me, a song featured on Lady Gaga's sixth studio album Chromatica. Their latest creative challenge is the second competition based around a Lady Gaga theme, the previous being Welcome to Chromatica.
Available in many countries including the USA and UK, the contest period lasts from August 26th / 27th, 2020 to the final submission date of September 22nd / 23rd, 2020, depending on the country (times vary).
Visit the official Adobe Creativity Tour Rain on Me webpage for full details: https://creativitytour.adobe.com/challenges/rainonme/
Like the previous challenge, the Rain on Me competition will have one grand prize and nine second place rewards.
The winner of the grand prize will receive "$10,000 cash (or local currency equivalent), a high-quality print of their poster, autographed by Lady Gaga and a 12 month Adobe All-Apps Creative Cloud subscription".
The nine second place winners will receive "$400 cash (or local currency equivalent), autographed Lady Gaga merchandise and a 3 month Adobe All-Apps Creative Cloud subscription".
As detailed on the competition's webpage, to enter participants must produce an "original static image using one of the provided Lady Gaga photos or other available graphics to create a poster inspired by the rich, visual world of Rain On Me".
It is worth noting that although the competition's details describe the final submission as a "poster", specific dimensions do not appear to have been specified, so it would seem you can submit any dimension within reason. Also, according to the competition's rules, participants may only use Adobe applications, so for example, Affinity software can not be used.
For the submission process Adobe is using Instagram and Twitter. As stated in the competition details, in order to submit a poster participants will have to "share it as a post to [their] Instagram Profile or Twitter Timeline", as well as include the specified hashtags and mentioned Adobe account in the description.
So those who want to participate will have to have an account on Instagram or Twitter to be able to enter the competition. On top of this the competition requires that participants have their accounts set to public at the time of entry and remain so through to November 30th, 2020 for the judging period.