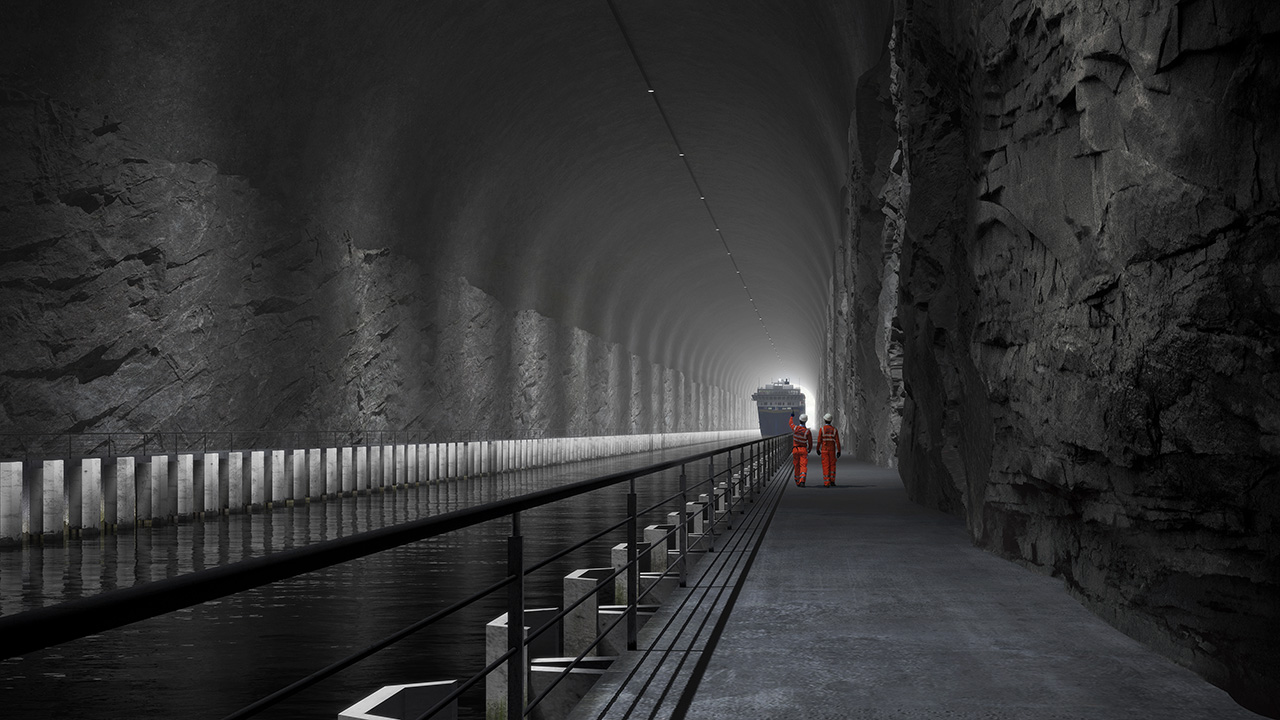 The Norwegian Coastal Administration (NCA) also known as Kystverket is to start preparations for the construction of Norway's Stad Ship Tunnel, after receiving the go-ahead from Norway's Ministry of Transport.
Start-up funds of NOK 75 million (USD 8.7 million / GBP 6.4 million) for the tunnel had already been set aside by the Norwegian government. The overall project is now estimated to cost NOK 2.8 billion excluding VAT (USD 325 million).
After receiving the go-ahead, the NCA's Stad Ship Tunnel temporary project manager Terje Andreassen said, "We will now start the processes of acquisitioning properties in the area where the ship tunnel will be located, as well as put in place a project organization, prepare a tender basis and initiate a tender".
He added, "There is much work to be done, but we have carried out extensive studies and planning that will form the basis for the work. The allocation letter requests that the property acquisition be completed, if possible, during 2021".
According to Andreassen, they are currently in the process of finding a contractor for the tunnel. They expect construction to start in 2022 and estimate it to take between three to four years for completion in 2025-2026.
Safer sailing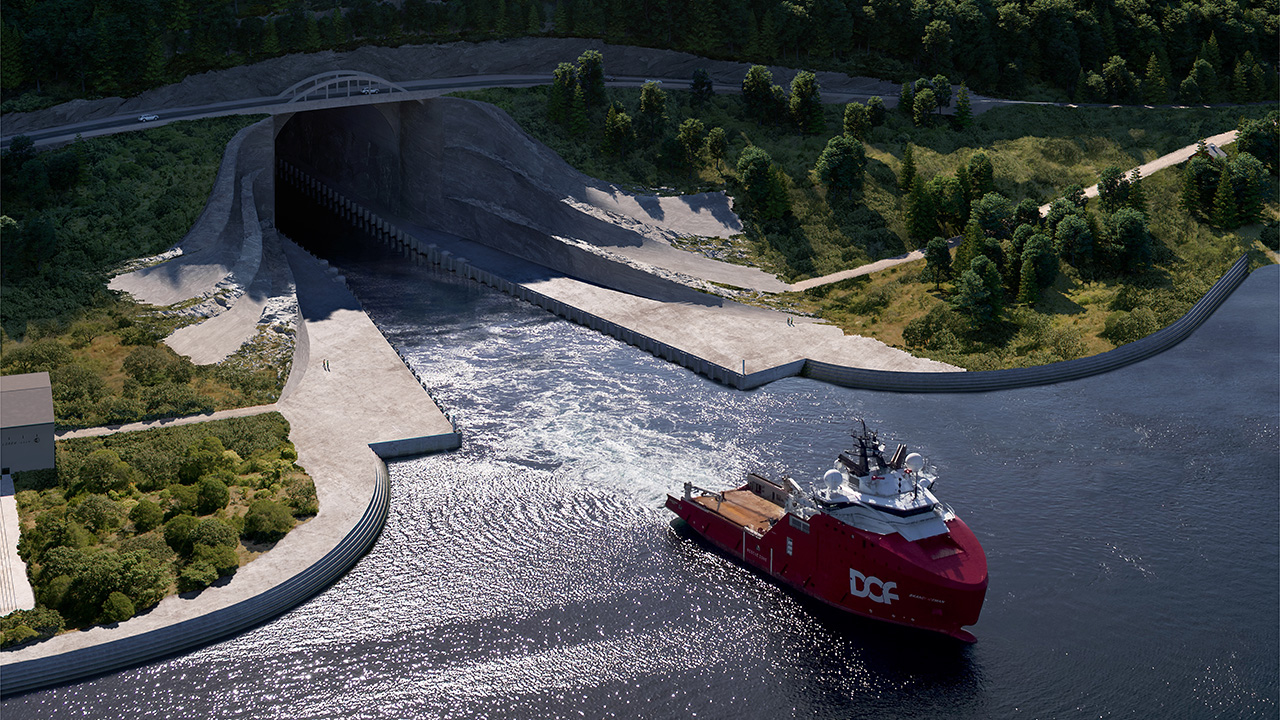 For decades the idea of a ship tunnel has been a topic of interest in Norway. Announced a few years ago by the NCA, located at the narrowest point of the Stadlandet peninsula, the 1.7 kilometers (1.06 miles) long tunnel has been sought-after as a solution to bypassing Stadhavet, a stretch of sea along the Norwegian coast known for its highly dangerous weather conditions. Safety for commercial and private seafaring vessels along Stadhavet is one of the primary aims touted in support of the tunnel.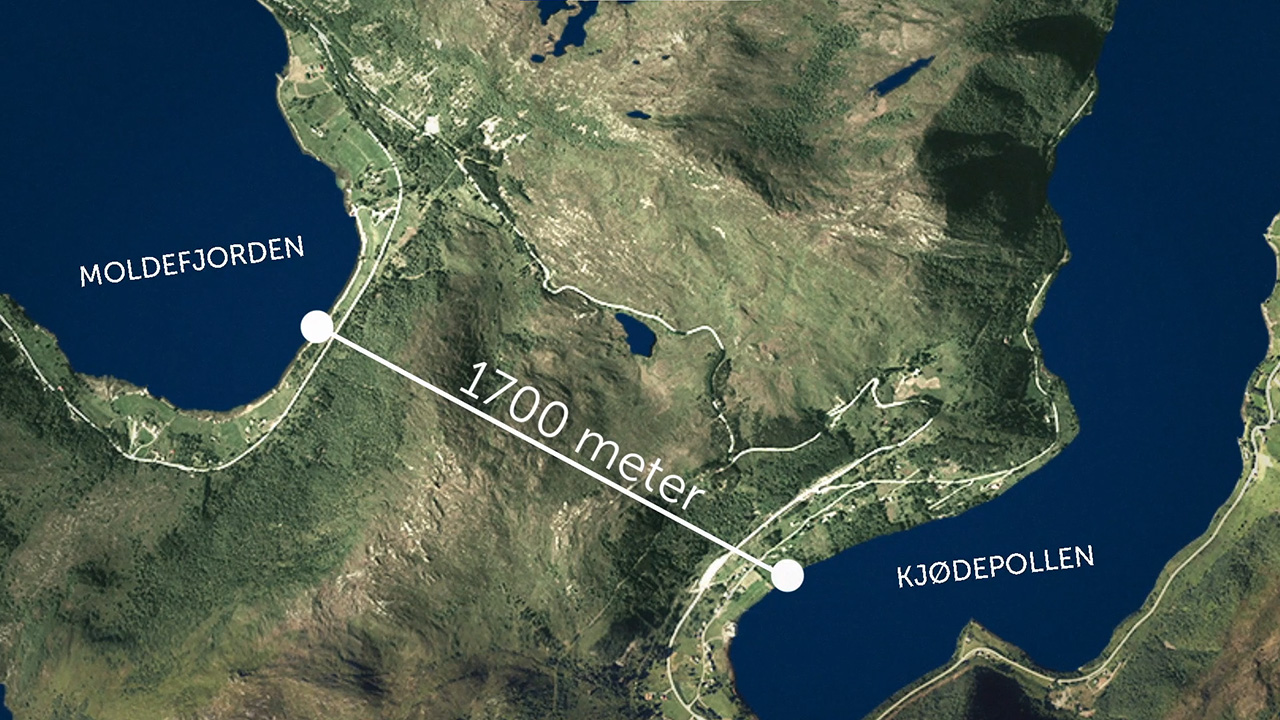 According to the Stad Ship Tunnel organization, Stadhavet is a very weather-exposed stretch of coastal sea, subject to numerous storm days. With a combination of wind, ocean currents and unpredictable wave conditions, vessels can experience waves of up to 30 meters (99 feet) high from different sides simultaneously, which can cause significant danger for sailing vessels. Even after winds have calmed, heavy waves can linger for several days. Since World War 2, several shipwrecks and near misses have been recorded on Stadhavet and 34 people have drowned.
Commercial benefits and sea transportation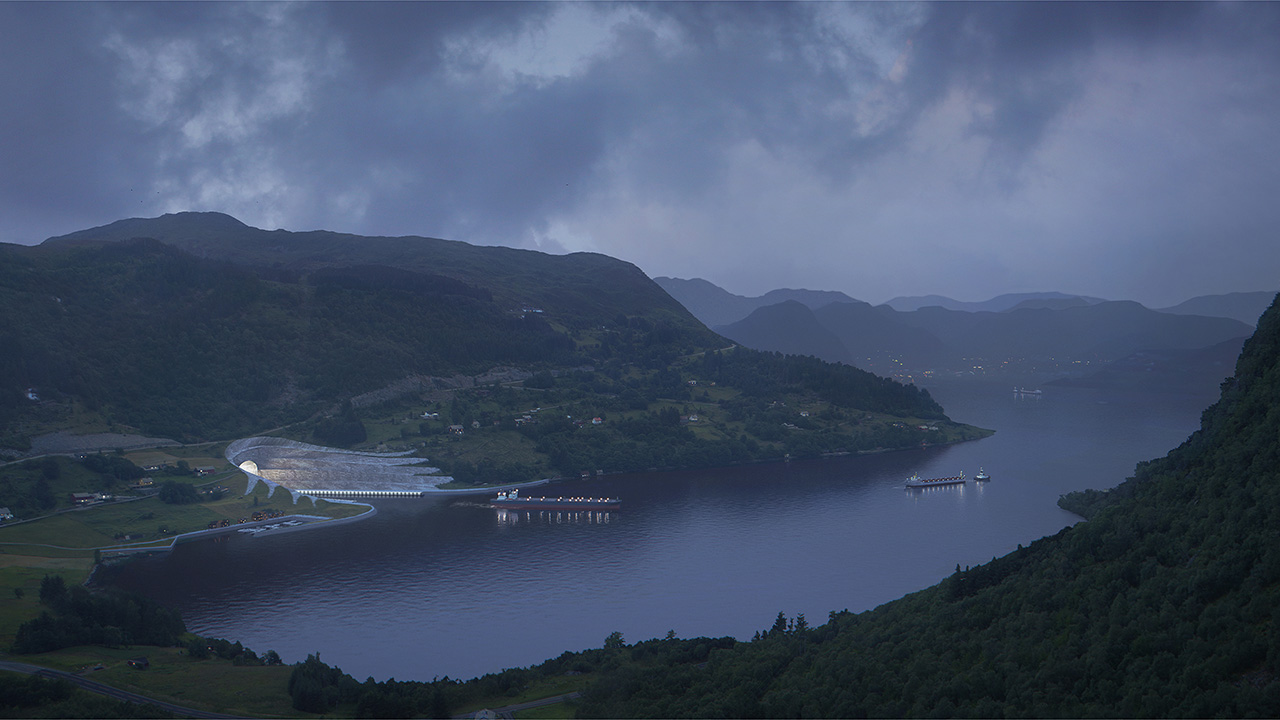 Other than the aim of safety, various commercial benefits have also been prominently highlighted in support of the Stad Ship Tunnel.
Cruise ships, fishing vessels, container ships and other various vessels have all been likened as being able to benefit from the tunnel on a daily basis.
Amongst the most prominent to benefit appears to be Norway's fisheries and aquaculture industry.
According to the Stad Ship Tunnel organization, fresh fish is increasingly exported from across the Norwegian coast to the European continent and the Norwegian seafood industry is predicted to have significant growth. Norway has ambitions to become the world's leading seafood nation and construction of the Stad Ship Tunnel has been highlighted as a key component towards this goal.
Currently, according to the tunnel's organization, much of Norway's coastal goods are transported by land based routes, largely due to the problems posed by Stadhavet. The ship tunnel would allow for safer and shorter shipping past Stad with better quality retention of goods, which in turn should create reliable short sea shipping routes on Norway's Western coast. In conjunction, more sea based transportation of coastal goods has been associated with saving operating costs, helping the environment and reducing congestion and wear on Norway's road infrastructure.