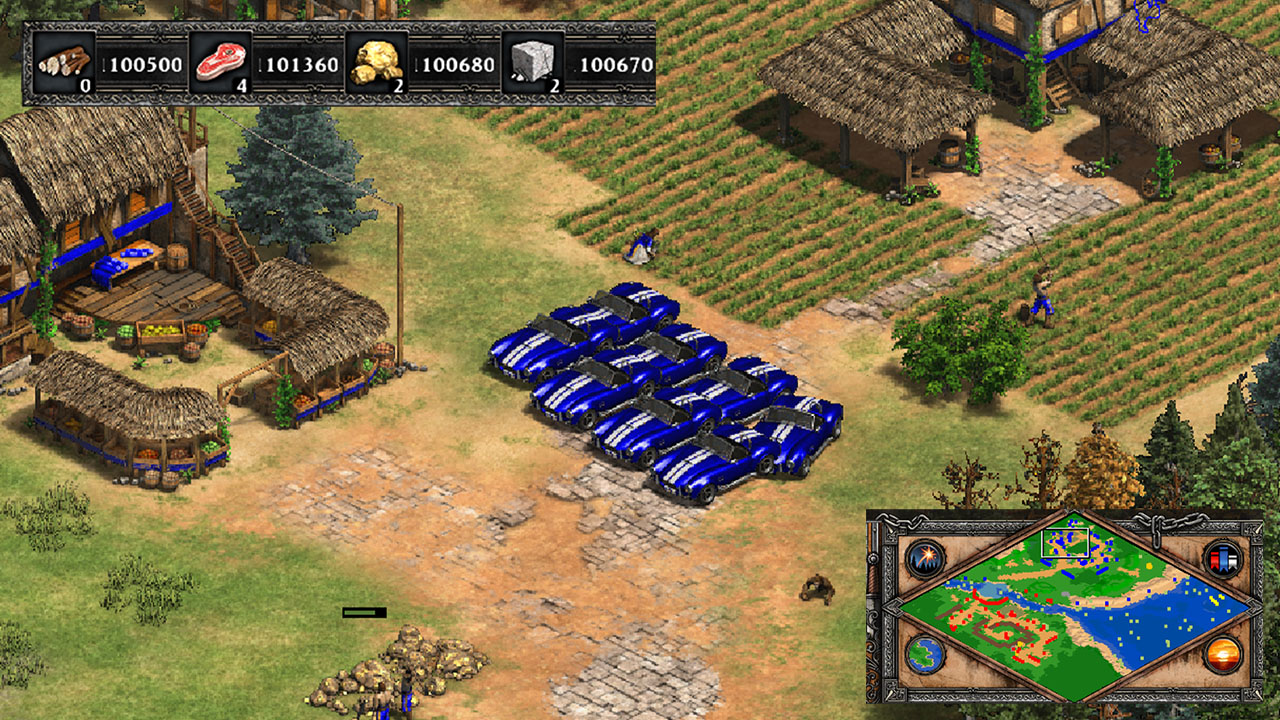 Here you will find the full list of cheat codes for Age of Empires 2. All codes will also work in Age of Empires 2: Definitive Edition as well.
Cheat codes
To use the cheat codes, press "Enter" on your keyboard to open the in-game chat window. Then type one of the codes listed below and hit "Enter" to activate.
To save you time with inputting cheat codes, you can make use of the Copy and Paste shortcut keys (CTRL + C and CTRL + V). This is especially useful if you are repeating the same code multiple times.
cheese steak jimmy's – 10,000 food
lumberjack – 10,000 wood
robin hood – 10,000 gold
rock on – 10,000 stone
ninjalui – 100,000 of all resources
marco – Reveal full map
polo – Disable fog of war
aegis – Instant building and resource gathering
to smithereens – Spawn a Saboteur unit
how do you turn this on – Spawn a Shelby AC Cobra unit
woof woof – Turns birds into Stormy Dogs
natural wonders – Gives the player control of all animals on the map. But the player loses control of their own units. This cannot be reversed.
i r winner – Win the game instantly
resign – Lose the game instantly
black death – Slay all opponents
torpedo – Slay select opponent
torpedo1 – Slay Opponent 1
torpedo2 – Slay Opponent 2
torpedo3 – Slay Opponent 3
torpedo4– Slay Opponent 4
torpedo5 – Slay Opponent 5
torpedo6 – Slay Opponent 6
torpedo7 – Slay Opponent 7
torpedo8 – Slay Opponent 8
wimpywimpywimpy – Destroy yourself
alpaca simulator – Spawn Alfred the Alpaca
i love the monkey head – Spawn a VMDL unit
furious the monkey boy – Spawn Furious the Monkey Boy